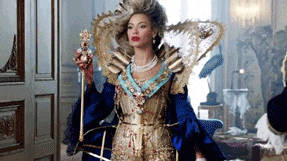 Queen👑
"You are powerful because you are a woman. You don't need a man, you are Mother Earth!"
Curvybombshell #1:

Michaela S.
1. Geornee':What makes you feel sexy?
Michaela: What makes me feel sexy is, knowing I look amazing. Which comes alone being confident. When you feel confident, you carry yourself a certain way. Head up, shoulders back, and it helps wearing something sexy!
2. Geornee': Have you ever been discriminated on your size and how did you handle the situation? What inspire you to find self-love with yourself and how long did it take?
Michaela:
Since the age of 4 I was discriminated for my size, and height. My mom would tell me not to put my head down, to stand tall, and be proud of the way I look. It helped to have her in my ear, but there came a time where I stopped listening to her. I had to figure it out for myself, walking down the school hall I was always crying because everyone would tell me horrible and disgusting things. In my head I would say '' I will not let anyone put me down so far, that I can not live my life the way it should be''. This helped to a extent. One day I realized God made me this way for a reason, not knowing what that reason was at the time. Now I know he made me to be a professional plus size model at size 16, and my height at 6'1, helping women discover them self.
3. Geornee': How can you help other curvy women that has trouble accepting their shape?
Michaela: If I have to give advice to a curvy woman it would be, ''stay proud stay loud''. That is my life quote. Love your self even if it kills you. Regardless you only get one life, live it the way you want. Other people don't walk in your shoes only you can walk in your shoes, so ware them proudly.