The most stressful feeling that many people faced is finding a job that is flexible, offer benefits, growth with the company, competitive pay, and location. What people don't understand that a job and career are two different things. A job can be a 9-5 job, 11 pm until 7 pm job that pays $8.00 an hour up depending on the job title, location, and your work experience. My first job was at Simply Fashion a fast discounted retail store that was similar that offers affordable fashion under $60. I was making $7.25 an hr as a sales associate. I will never forget my first job, it taught me the responsibilities to take on a leadership role that involves me working with a team. Sadly, I didn't continue with the company because I wanted more for myself. I wanted more pay, more hours, and I wanted a job that offers benefits. A career is what everyone should desire to have in life, at my current job I am a cook at an assistant living. I have been with the company since last July 2018, the pros of working with this company are the flexible schedule, the cons is the pay, short staff, and terrible management. Today I had reached a certain point where I am tired of working for a company that doesn't value me as an employee. I go above and beyond at my job, I feel taken advantage of. It's stressful working a full-time job, managing my school work. Full-time college student with two jobs and a club president is a lot to take on. I try not to take on too much work load than I can handle. I do believe that my struggles are preparing me for what's to come. I trust in myself that I will overcome the obstacles that come into my path. I want to offer some tips on finding your next job or career. It's important to follow all my steps because you need to be prepared, and learn how to be on the same level with scholars, entrepreneurs, and business minded people.
Steps:
1. linkedin- Linkedin is a great resume builder for anyone wanting to connected with business professionals from all over the world. It's free to set up an account.
2. Indeed.com- Indeed is a great site to find jobs in the area, check daily to new jobs in your area.
3. Network- Connect with people that are in your circle that have connections with successful, and establish people. Word of mouth and personal recommendation are your best favor to get the interview.
4. Job Fairs- Job fairs are great to attend to connect with numerous employers.
5. Internships- Internships is always beneficial to your career whether it's paid or non paid. The experience and skills you learn from the job is priceless.
6. Resume- Always keep your resume update and fresh. The first impression employers will remember is your introduction and your resume.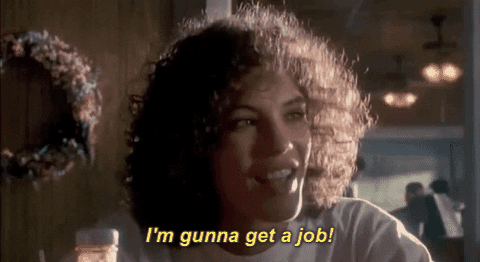 Hopefully my advice will help you in your job search!