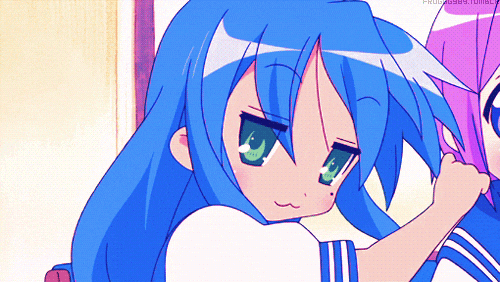 Hey loves! I want to wish everyone a blessed day. You are loved, gifted, and one of a kind. I want to remind all the readers to live every day to the fullest. No matter how difficult the workplace is or the obstacles you face. You have the power from within to move forward.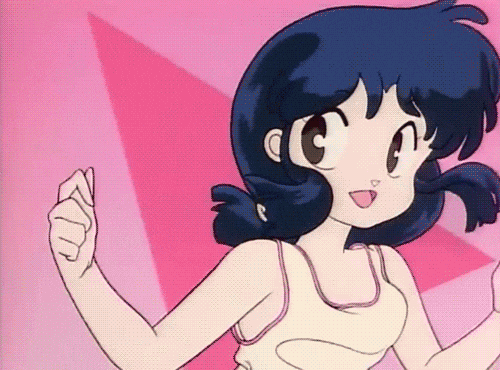 Queen City Anime Convention is a 3-day anime and manga convention located in Charlotte, NC. The convention offers a variety of events from drag shows, Burlesque show, Otaku speed dating, and cosplay battles. I like how the organization included segments for black girls like myself about cosplay costumes, makeup, and a clear understanding of cosplay.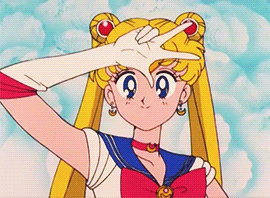 I had the pleasure of interviewing "Yarn Goddess Cosplay" she is a cosplayer, blogger, and entrepreneur. Getting her perspective about her world was an eye-opener for me. I admire all her accomplishments and her voice to be an activist for black cosplayers. Talking to her I learned she has two college degrees, she designs her costumes and runs a business. She is an overachiever that has the heart to spread the love and the knowledge to educate black girls. Cosplay is not about wearing sexy outfits, it's about having the confidence to love who you are within and use your inner voice for self-expression.
Thank you to all the volunteers, staff, vendors,and guests for making Queen City Anime Con the best experience. I would love to personally thank the organizer who started the convention. She is a star and a great leader that has a lot to offer.
I look froward to attending Queen City Anime Con in 2020. Check out my blog interview with " Yarn Goddess".
Interview Questions
Geornee':1. When did you discover the character for your brand? What's your top three favorite anime show?
Rachel: The "character" for my brand is an interpretation of me. For a while, I had magenta hair and wanted to cosplay Max from Batman Beyond. I also crochet and cosplay, so I decided to create a logo that reflected all three while also show a black woman as the main character. My top 3 favorite anime as of right now are Canon Busters, Black Butler, and Hellsing
Geornee': 2. How long have you been doing cosplay? Do you see an area of improvement for anime cons representing the black cosplay community?
Rachel: I've been cosplaying since 2011 and there's always an improvement for anime conventions representing the black cosplay community. Just recently, Netflix released an anime called Canon Busters and 98% of the characters are black. It's GREAT and I want to see conventions embrace the influx of black characters like they would for any other anime. There's no reason for a convention to NOT have a black cosplay guest - especially a black woman cosplay guest. Conventions need to stop gatekeeping with "follower count" and "popularity" and realize that the black community is flourishing with talent - we're just not seen as much because we have to battle racism 24/7.
Geornee': 3. How was your experience attending Queen City Anime Con? What classes did you teach at the event?
Rachel: Queen City Anime Con is slowly becoming one of my favorite cons to attend. I appreciate how diverse the convention is with their drag show, queer fashion show, circus - everything. They're one of the best cons that have found a way to be an "anime con" without alienating their fan base. Kind of like how comic conventions are very white male-dominated - QCAC manages to bring the media (anime) and include everyone (queer, black, trans, etc) in it. I had run 6 panels all weekend as one of their featured panelists and my own were focused on Black Girl Gamers, Existing as a Black Nerdy Woman, How to turn your hobby into a business, Color Theory for Brown Skin, Intro Workshop to Crocheting and a Waifu/Husbando Battle. The panels were well received and I was excited to see other black women come out and join me. Overall QCAC is great and I really enjoyed it this year and look forward to what they have planned for the years to come.
Geornee': 4. What do you hope to accomplish before 2020? What advice can you offer to my readers about figuring life out?
Rachel: Before 2020 I want to have a better studio set up. This includes a better camera, backdrops, lighting, everything. I want to be able to transform my craft room into scenes I need without having to travel to a physical site. For figuring life out - just take it a day at a time. Be true to what sings to you. If you like creating NSFW content then find the people who do so professionally and learn. Get books, research the history behind "NSFW" photography and educate yourself. Don't be afraid to lean into what you're passionate about. Everything else will fall into place.
Geornee': 5. What's your plan for 2020? Do you pln on attending Queen City Anime Con 2020?
Rachel:
2020 plans are still being made but I do plan on returning to Queen City Anime Con. I've gone for the last two years and don't see myself skipping their show for awhile.
Geornee': 6. What products do you sell on your website? Is your product affordable?
Rachel I sell handmade crocheted pillows, plushies, clothing and accessories. Most of my stuff is affordable - the thing about crocheting is it can't be mass produced so you have to know how to crochet or know someone who does to create the item I've made. My products are affordable, but more importantly, my products are one of a kind
Website: http://yarngoddesscosplay.mybigcommerce.com